Search - &nbsp
Reset All
Filters - &nbsp
Reset All
Categories - &nbsp
Reset All
Difficulty - &nbsp
Reset All
---
Beginner Vr Apps
&nbsp
Music & Art
&nbsp
Maximum 6 Players
&nbsp
Single Player
&nbsp
Multiplayer
&nbsp
Easy
&nbsp
Set in an ethereal, evolving world for up to 6 players. Rhythmatic takes the concept of slicing along to the music into the stratosphere. Think of a world which pulses and builds as you get into your groove. Imagine seeing your friends in their own lanes battling to beat you in real time. Add power ups, power downs and weapons to use against your foes...then load the whole thing up with a constantly updated library of cutting edge music, made by the world's best producers and artists, all split up into genres so players can find their perfect sound every time they jump in.
---
Shooter
&nbsp
Maximum 1 Players
&nbsp
Single Player
&nbsp
Easy
&nbsp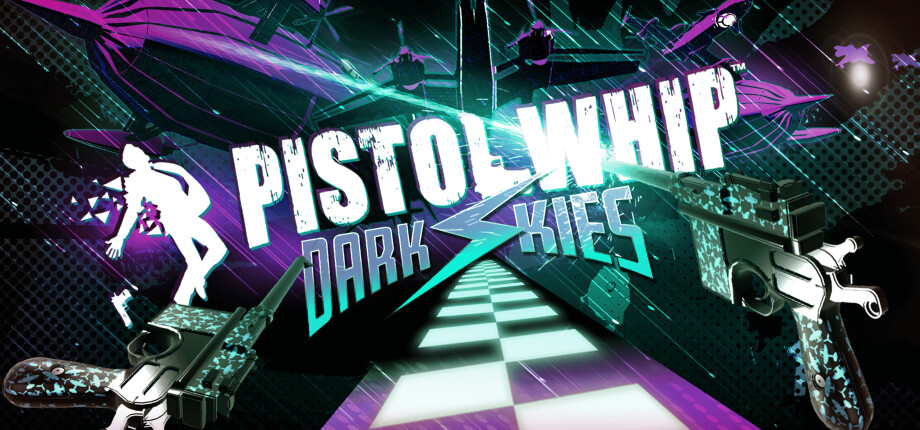 Inspired by God-mode action movies like John Wick and Equilibrium, Pistol Whip throws you gun-first into an explosive batch of hand-crafted action scenes each set to their own breakneck soundtrack. But unlike traditional music games, Pistol Whip has no line in the sand; you have complete freedom to shoot, melee, and dodge targets to the rhythm YOU see fit. 13+ y.o.
---
Action
&nbsp
Maximum 1 Players
&nbsp
Single Player
&nbsp
Intermediate
&nbsp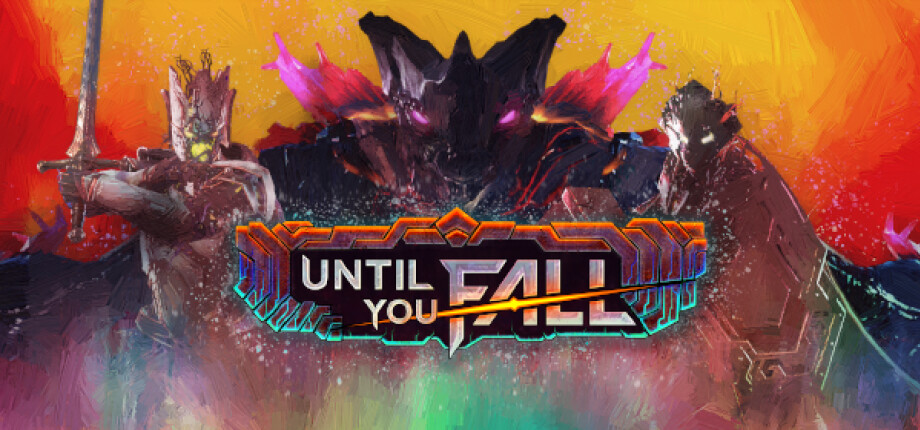 Fight. Fall. Rise again. Prepare for the fight of your life. Move your arms and body to the synthwave soundtrack as you attack, block, cast spells and dodge your way deeper into the heart of a neon fantasy world filled with magic-infused monsters. Equip yourself with a variety of gameplay-altering weapons as you continue to gain strength and strike down the monstrosities that lurk within Rokar. Rokar has fallen. Once a civilization fueled by a magical power called Aether, the Rokari have been destroyed by a Calamity of unknown origins. Now, monsters and twisted spirits wander these crystallized ruins.As the last remaining Rune Knight, you alone can fight back these horrors. With the help of a mysterious Runesmith, you will forge the weapons needed to complete your campaign. Are you the Champion that Rokar needs? Features -Intense physical gameplay - stay active to stay alive. -Driving synthwave soundtrack keeps you moving. -Encounter a cadre of corrupted monstrosities, each requiring different strategies to defeat. -Fight through a variety of gorgeous, neon-tinged locales. -Equip and empower a selection of unique weapons to choose how you do battle. -Each run features randomized rewards, powerups, enemy configurations, and rooms - no two runs are quite the same. -Customizable comfort options to help you move and battle comfortably in VR.
---
Horror
&nbsp
Shooter
&nbsp
Single Player
&nbsp
Multiplayer
&nbsp
Hard
&nbsp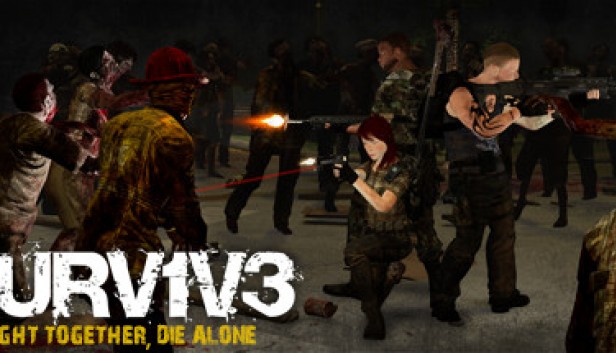 Tired of all the wave VR zombie shooter games? SURV1V3 is a unique realistic zombie survival fps game expressly designed for virtual reality that will let you truly test your survival skills. Play the thrilling story in single mode or coop with your friends (up to 4 players) and survive the apocalypse! INFECTION DAY 407. It has been over a year since an unknown Seadornavirus released the V1V3 Virus. Will humanity survive V1V3? Fire, run, hide yourself, lockpick, pretend to be a zombie, be smart, plan your moves and coordinate with your teammates! SURV1V3 is this and much more… starting from the infamous city of Santa Carla, narrow rotten sewers… endless creepy scenarios, scary situations and challenging tasks, until you meet the mysterious man who may be able to save the world. SURV1V3 IS DIFFERENT: any option/dialogue/interaction menu is managed through a realistic military tablet; fully simulated weapons ;manually attach/remove weapons accessories; melee weapons; friendly fire; smart mechanics (e.g. disguise as a Zombie), pushing player to a nonlinear approach to gameplay; fully simulated player body; +40 zombie models, with full dismemberment and realistic perception system (sight and sound); huge and fully explorable levels (including many buildings that are fully explorable) full locomotion (teleport is also supported);up to 4 player cooperative story and trials modes.
---
Angry Birds VR: Isle of Pigs
Beginner Vr Apps
&nbsp
Kid Friendly
&nbsp
Maximum 1 Players
&nbsp
Single Player
&nbsp
Easy
&nbsp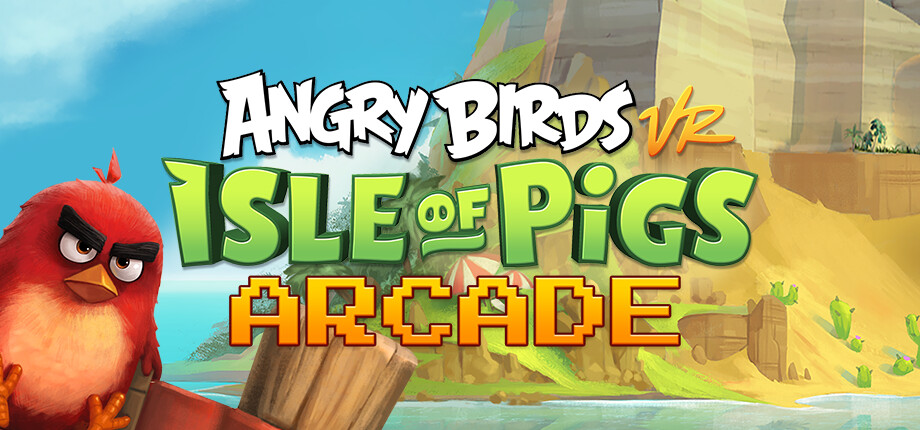 Join Red, Chuck, Bomb and the Blues to save the stolen eggs in Angry Birds VR: Isle of Pigs, an immersive VR adventure! Explore the remote island where greedy green pigs take their vacation in 75+ fun-filled levels! Make your way up to party city in a serene "Vacation Mode" through exotic beaches, steep cliffs and snowy slopes, destroying structures in the most spectacular way to earn those all-important stars. Once the new boss pig Dr. Frankenswine takes over, slingshot your way through even more challenging "Spooky Mode" gameplay. Throughout the levels, choose from different angles to make your slingshot, using classic Angry Birds gameplay elements to progress and strive for the best possible score. And using the bird's special skills - like Bomb's explosive power - will help you earn maximum points.
---
Puzzle
&nbsp
VR Story & Video
&nbsp
Single Player
&nbsp
Easy
&nbsp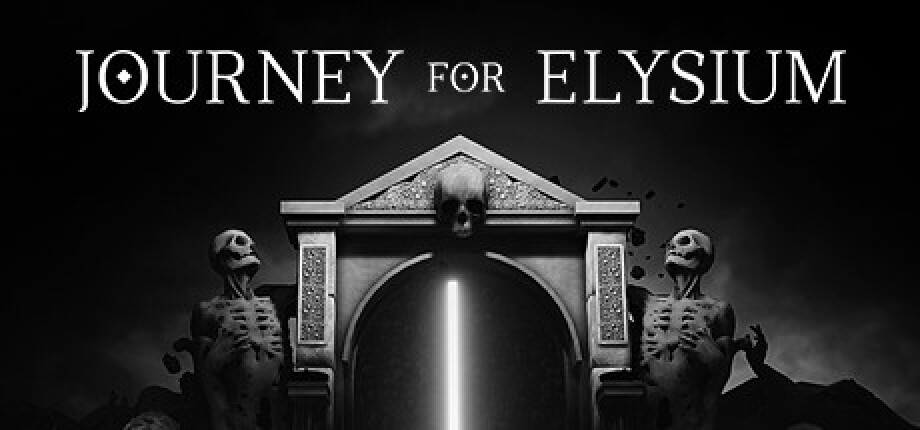 Journey For Elysium is a story-driven VR game inspired by Greek and Roman mythology. Players will take on the role of an unnamed hero who has passed away. He finds himself on a boat in the Underworld trapped between life and death. In order to reach Elysium and obtain redemption, the mysterious traveller must use all his wits and skills in a series of increasingly elaborate twists and challenges. Along the way, he will discover more about his past. Look for clues and solve an increasingly complex range of puzzles, challenges and tests to move the story forward. A lot to discover: immerse yourself in a rich world, grounded between history and myth. Explore breathtaking environments and unravel surprising facts of the Classical antiquity. Connect with your senses to this VR storytelling experience. 12+ years
---
Kid Friendly
&nbsp
Maximum 10 Players
&nbsp
Single Player
&nbsp
Multiplayer
&nbsp
Easy
&nbsp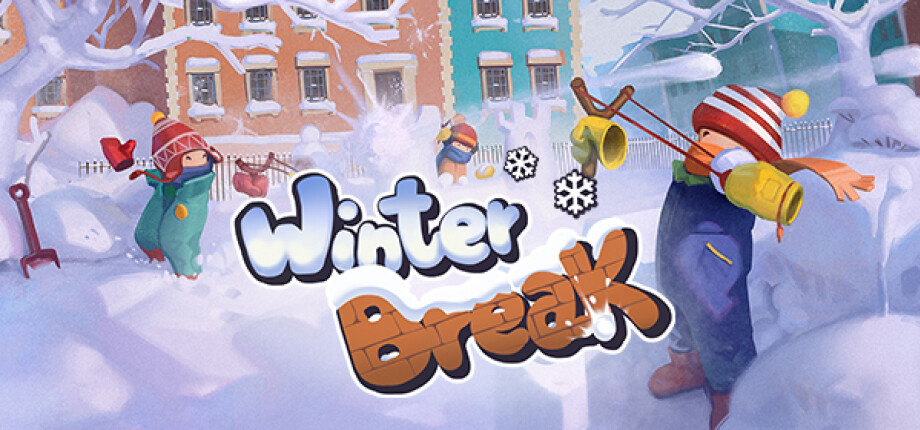 Winter Break is a family friendly VR game in which two teams of 5 players fight each other in a snowball fight. The players face off in a quick fight set in a beautiful and cute winter park. Score by hitting other players or the special events spawning over the course of the game. The player with the highest score will become the grand winner of the winter break! • Adults & kids friendly game Winter Break is family and casual friendly: there's no blood and the player character can't die. In addition, some of the game mechanics help the youngest of us by providing them advantages to compete with the adults! • Casual PVP If you're more entitled to compete against your friends and family, Winter Break provides a fun yet competitive experience thanks to its scoring system and the aiming skills it requires. • Winter amusement park The action takes place in a cartoony wintery amusement park with many different activities to choose from! In addition to shooting other players, there are plenty of mini-challenges: from 'whack-a-mole' to the golden snitch. • Snowball slingshot Fully fledged and reactive slingshot to throw snowballs at your opponents! • Size adaptability Dodging enemy snowball is based on your real body. If you crouch, you're likely to evade that pesky snowball heading towards your face. But what if you're the tallest man on Earth? No worries! The game provides a size adaptation feature that makes all players even! • Accessibility Winter Break has been designed to be played in a 180 degree radius in front of the player and allow sit-gaming. This makes persons with disabilities able to play and enjoy the game like anyone else!
---
Beginner Vr Apps
&nbsp
Kid Friendly
&nbsp
Maximum 1 Players
&nbsp
Single Player
&nbsp
Easy
&nbsp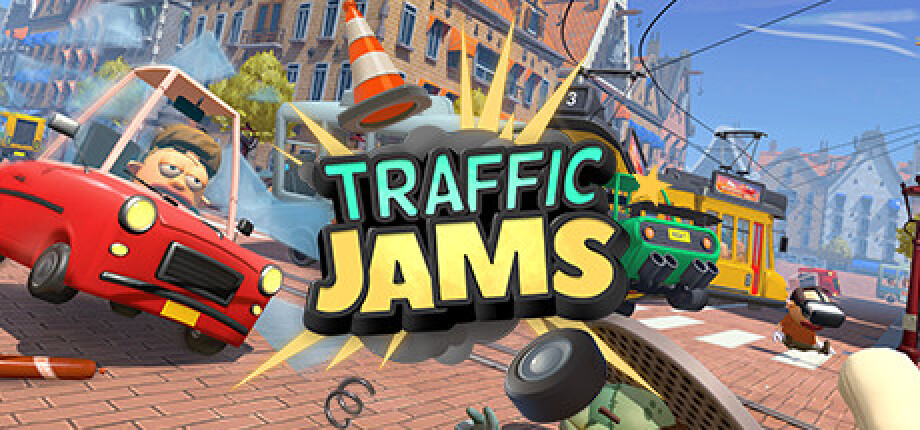 In the world of Traffic Jams, all traffic lights have gone out and you are the only one who can keep traffic flowing. Set out on a jam-packed global adventure to the world's most iconic and chaotic cities as you take on a traffic control gig filled with outrageous events and flagrant road rage. Each city throws its own twists and turns at you, from unlockable events such as "cheese bowling" or chugging frisbees at unsuspecting pedestrians to (un)natural disasters such as spontaneously combusting buildings and the occasional meteorite. Time to prove yourself the ultimate traffic showman as you control traffic your way
---
Action
&nbsp
Maximum 1 Players
&nbsp
Single Player
&nbsp
Hard
&nbsp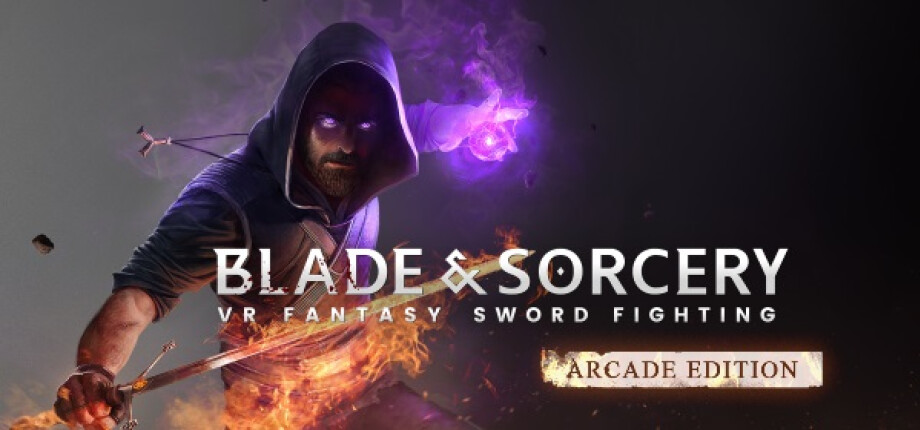 The era of the VR weightless, wiggle-sword combat is over. Blade & Sorcery is a medieval fantasy sandbox like no other, focusing on melee, ranged and magic combat that fully utilizes a unique and realistic physics driven interaction and combat system. Built exclusively for VR, collisions are dictated by fine hitboxes, objects have weight and follow the laws of physics, creatures have full body physics and presence, and blades can be used to penetrate soft materials or deflect magic. In Blade & Sorcery, the combat is limited only by your own creativity. Choose your weapon, choose your stance, choose your fighting style; Be the powerful warrior, ranger or sorcerer you always dreamed of becoming!
---
Sam & Dan: Floaty Flatmates
Puzzle
&nbsp
Maximum 2 Players
&nbsp
Multiplayer
&nbsp
Intermediate
&nbsp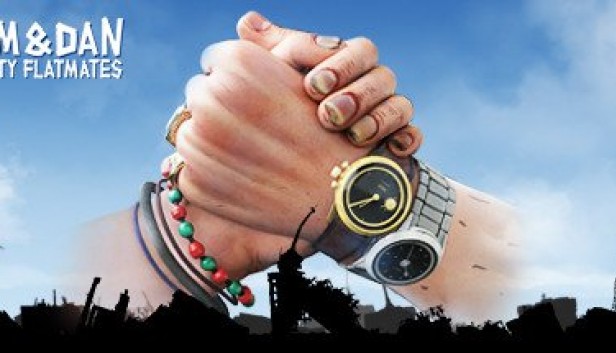 Sam & Dan: Floaty Flatmates is a co-op VR game where communication and teamwork is key. You are playing as Sam or Dan, one of the two survivors trapped in your apartment because of a major world flood. Your buddy is trapped in a different building across the street, work together to get supplies to build a bridge towards a boat. Find tools to make communication easier, like a tin can, that can be used as a can phone. Also avoid falling in the water, there's a big shark! Co-op mode (2 Player) is the main mode of the game. You start in the middle of the apocalyptic storm. You start with nothing, search for weapons and tools in order to build the bridge and make a new apocalypse buddy! A completed game can take up to an hour to finish. When you've reached the end there is still time for some Easter egg hunting. Versus mode is a competitive mode (2 players), quickly build a bridge before your enemy does, so you can reach the bow and start firing arrows into his face. Rounds are quick, practice your aim.
---
Total 145 Games