Search - &nbsp
Reset All
Filters - &nbsp
Reset All
Categories - &nbsp
Reset All
Difficulty - &nbsp
Reset All
---
Music & Art
&nbsp
Beginner Vr Apps
&nbsp
Maximum 6 Players
&nbsp
Single Player
&nbsp
Multiplayer
&nbsp
Easy
&nbsp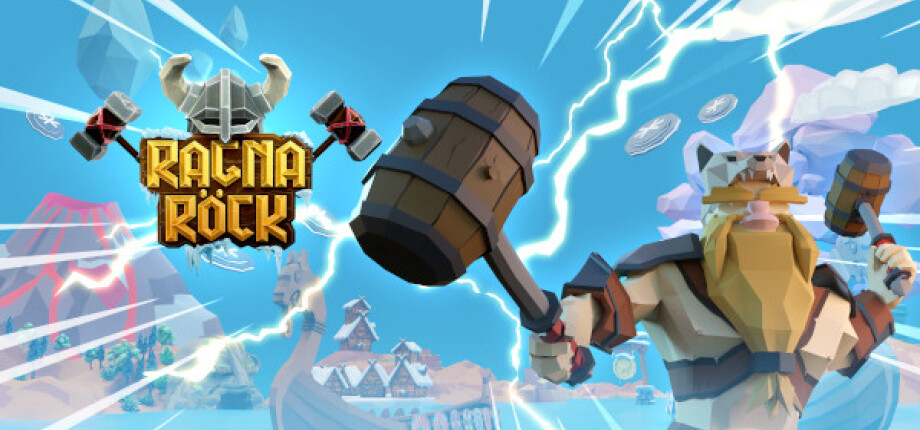 Lead your viking ship to victory in this VR rhythm game! Pound your drums to the sound of epic music, from celtic rock to viking power metal, and set sail against your rivals in multiplayer mode. Will you outrace them all and carve your name on top of the leaderboard? SIMPLE GAMEPLAY Following the tradition of arcade games, Ragnarock is easy to play, hard to master. To move forward, only your sense of rhythm matters. However, to win the race, you will have to train and use your skills wisely. Multiple difficulty settings will help you improve over time. Only the most experienced players will be able to collect all gold medals, beat the high scores and sign their name on the leaderboard! The multiplayer PvP mode brings real-time competition against your friends or other people. Start a public or private game (up to 6 players) and beat them all to finish in first place! In solo, you can also race against ghost ships (representing your best score or other players from the leaderboard) to add some competition.
---
Shooter
&nbsp
Horror
&nbsp
Maximum 2 Players
&nbsp
Single Player
&nbsp
Multiplayer
&nbsp
Intermediate
&nbsp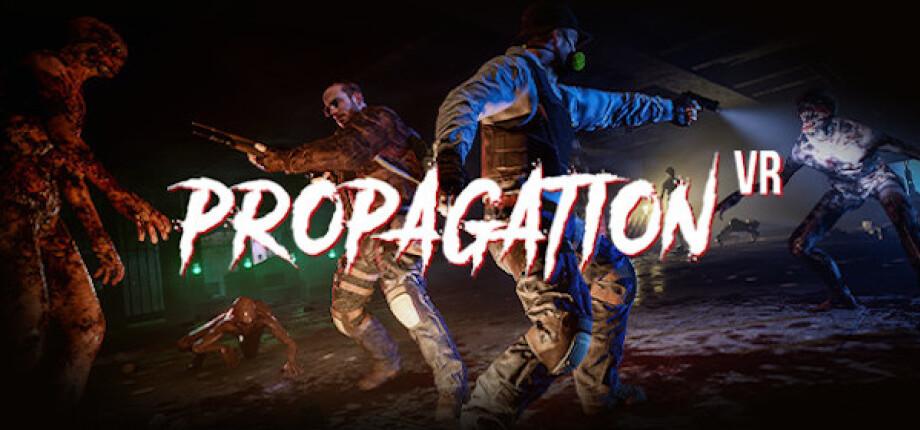 Combining survival horror and static wave shooting, Propagation VR will get your adrenaline pumping as you try to survive a zombie apocalypse. Armed only with your guns and your fists, fight off terrifying zombies and other multi-species mutants. Will you get out alive? Play Propagation VR in solo or in 2-player cooperation thanks to the Co-op mode. A mysterious virus brought on the apocalypse. Trapped in an abandoned subway station filled with monsters from your worst nightmares, you can only count on your cold blood and your skills to survive. You might get a little help... or not. Throughout this short but intense immersive experience, thrilling cinematics and a variety of enemies will keep you on your toes. Unable to move and trying to strategically manage the horrific monsters coming at you, you will truly live the horror. The realistic handling of weapons will add to the tension, as you try to think straight and manage your ammunition. Surviving Propagation VR is a challenge you will remember. USE YOUR SKILLS - Study your enemy for weaknesses, analyze the situation and overcome your fear if you want to make it till the end. - Manage your weapons wisely. You carry two weapons, each with their own qualities : -- Use the handgun on your belt if you need precision, quick reload, or a light in the dark -- Use the shotgun on your back for a powerful short-range blast - Don't forget to reload whenever you catch your breath, or you will only be left with your fists to defend yourself in close combat.
---
Beginner Vr Apps
&nbsp
Action
&nbsp
Maximum 4 Players
&nbsp
Single Player
&nbsp
Multiplayer
&nbsp
Easy
&nbsp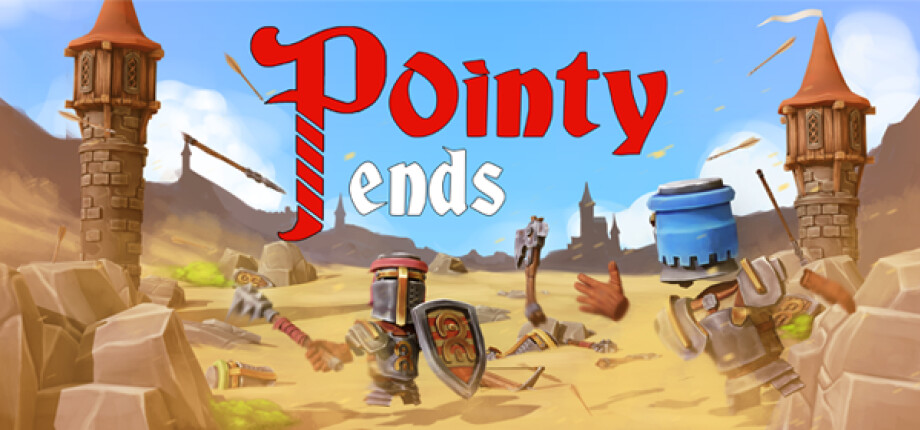 Pointy Ends is an accessible fast-paced PVP battle with up to 4 players. Missing players? Not to worry, noble bots will fill in. Enter the biggest tournament of the realm where you'll engage in ranged combat with your fellow knights using all kinds of medieval weaponry. Combine skill and strategy to fight each other in epic fast-paced battles. Entertain the crowd and earn eternal glory. Have courage, aim, dodge, and beware of the pointy ends! 12+ years.
---
Shooter
&nbsp
Maximum 2 Players
&nbsp
Single Player
&nbsp
Multiplayer
&nbsp
Intermediate
&nbsp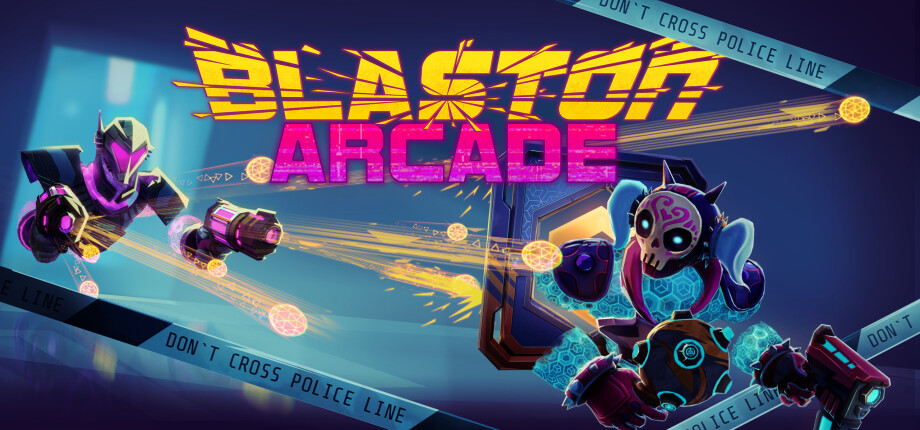 Enter the arena! Duel players and bots to rise to the top League with your loadout assembled from collected weapons. The competitive game of endless skill and depth you were looking for! In this slow motion bullet-hell, you duck, dodge and weave to evade incoming attacks while preparing your dazzling next combos in a flash of skill. You feel like Neo and leave each session with your heart racing - super fun tactical workout. ● Duel players in real-time from around the world ● Level-up to collect weapons of increasing depth ● Balance your weapons' spawn time & their role ● Learn new tricks, add them to your strategy & play style ● Play friends in private duels (single account ok)
---
Seated
&nbsp
Shooter
&nbsp
Action
&nbsp
Maximum 12 Players
&nbsp
Single Player
&nbsp
Multiplayer
&nbsp
Intermediate
&nbsp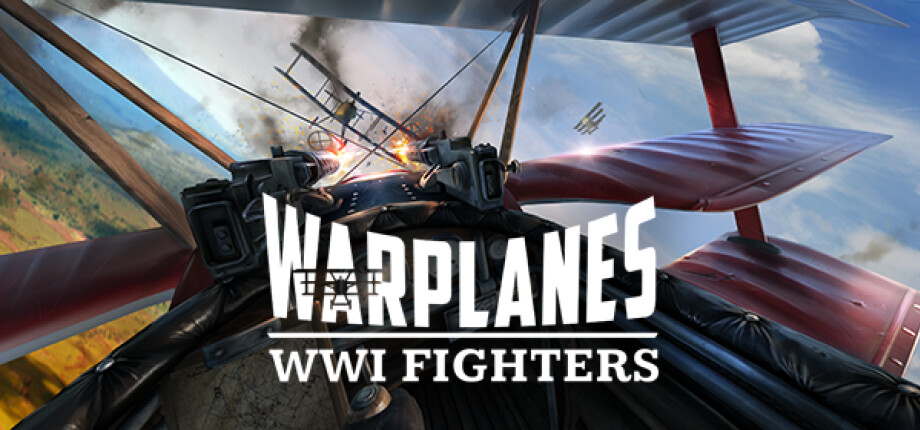 Become a pilot! Immerse in WW1 aerial combat like never before in a captivating VR experience. Be a pilot during the Great War in Warplanes: WW1 Fighters. No matter whether you prefer arcade games or flight simulators – a variety of options will let you adjust the game to your preferences. EXPERIENCE WW1 IN VR! ● Amazing performance and realistic graphics. ● Fully customizable flight models – from arcade to simulation based on aerodynamics. ● Additional options affecting gameplay – enabling manual takeoffs and landing, aggressive AI, disabling of HUD and more. ● Quick play and two campaigns with hundreds of missions set in diverse locations, seasons and time of day. ● Intuitive and immersive controls designed especially for VR. ● 18 playable planes – from light scout planes to heavy bombers. ● Single-player and multiplayer battles in Deathmatch, Team Deathmatch and Last Man Standing. Invite your friends to Co-op missions (up to 8 players). 14+ years
---
Beginner Vr Apps
&nbsp
Kid Friendly
&nbsp
Maximum 1 Players
&nbsp
Single Player
&nbsp
Easy
&nbsp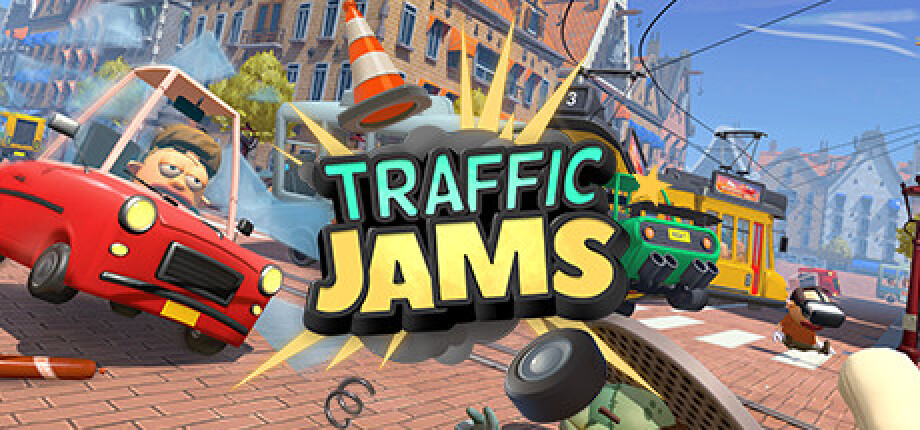 In the world of Traffic Jams, all traffic lights have gone out and you are the only one who can keep traffic flowing. Set out on a jam-packed global adventure to the world's most iconic and chaotic cities as you take on a traffic control gig filled with outrageous events and flagrant road rage. Each city throws its own twists and turns at you, from unlockable events such as "cheese bowling" or chugging frisbees at unsuspecting pedestrians to (un)natural disasters such as spontaneously combusting buildings and the occasional meteorite. Time to prove yourself the ultimate traffic showman as you control traffic your way
---
Shooter
&nbsp
Horror
&nbsp
Maximum 4 Players
&nbsp
Single Player
&nbsp
Multiplayer
&nbsp
Intermediate
&nbsp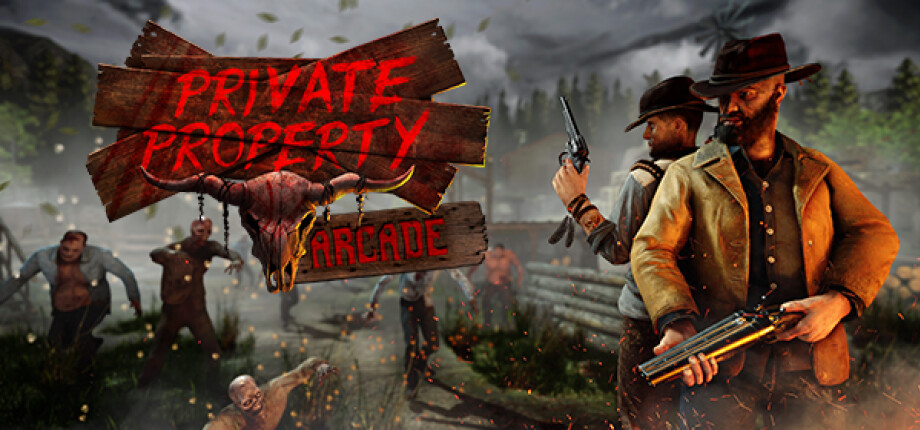 Private Property - the brand new vr zombie shooter provides endless hours of great fun! This best coop multiplayer allows players to team up to jointly defend the Private Property from hordes of Zombies. Each player has access to a wide range of weapons. From revolvers to grenade launchers-to fulfill the needs of both- ambitious and early-adopters. All this with unlimited ammo! Players can change game locations across; farms, towns and railroad stations-all of them need to be saved from the danger! Sounds scary? 14+ years
---
The Walking Dead: Saints & Sinners
Shooter
&nbsp
Action
&nbsp
Horror
&nbsp
Single Player
&nbsp
Hard
&nbsp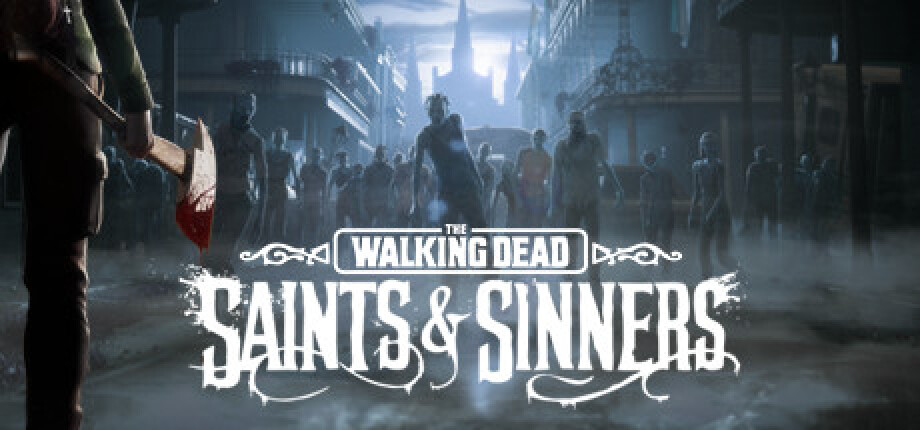 LIVE The Walking DeadSaints & Sinners is a game unlike any other in The Walking Dead universe. Every challenge you face and decision you make is driven by YOU. Fight the undead, scavenge through the flooded ruins of New Orleans, and face gut-wrenching choices for you and the other survivors. Live The Walking Dead's dark drama in your own skin. Survive YOUR Way - A new way to live survival horror. Face the undead guns blazing or learn all the ways to sneak and hide among them. Cut down both the dead and the living with an arsenal of melee, ranged and makeshift weapons, all physics-based objects you can realistically wield. Knock walker heads clear off and rip out weapons impaled in their skulls. Creep through ruined streets and creole mansions to scavenge for supplies and secrets. Scale the sides of buildings, cars, and walls to ambush enemies from above or make a quick escape. Recommend selecting 'The Trial' to get into action quicker! 18+ years
---
Action
&nbsp
Shooter
&nbsp
Single Player
&nbsp
Intermediate
&nbsp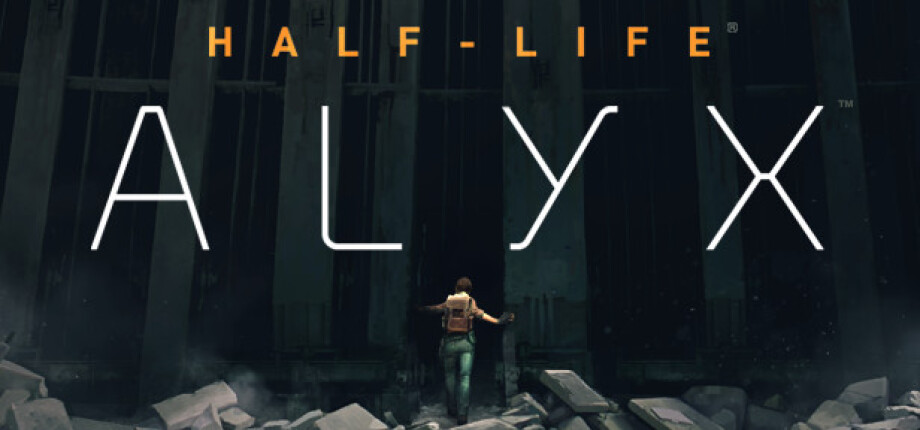 Half-Life: Alyx is Valve's VR return to the Half-Life series. It's the story of an impossible fight against a vicious alien race known as the Combine, set between the events of Half-Life and Half-Life 2. Valve's return to the Half-Life universe that started it all was built from the ground up for virtual reality. VR was built to enable the gameplay that sits at the heart of Half-Life. Immerse yourself in deep environmental interactions, puzzle solving, world exploration, and visceral combat. Highly recommended as a campaign-based VR experience. 13+ Years.
---
Music & Art
&nbsp
Beginner Vr Apps
&nbsp
Maximum 6 Players
&nbsp
Single Player
&nbsp
Multiplayer
&nbsp
Easy
&nbsp
Set in an ethereal, evolving world for up to 6 players. Rhythmatic takes the concept of slicing along to the music into the stratosphere. Think of a world which pulses and builds as you get into your groove. Imagine seeing your friends in their own lanes battling to beat you in real time. Add power ups, power downs and weapons to use against your foes...then load the whole thing up with a constantly updated library of cutting edge music, made by the world's best producers and artists, all split up into genres so players can find their perfect sound every time they jump in.
---
Total 147 Games