Search - &nbsp
Reset All
Filters - &nbsp
Reset All
Categories - &nbsp
Reset All
Difficulty - &nbsp
Reset All
---
Horror
&nbsp
Shooter
&nbsp
Maximum 4 Players
&nbsp
Single Player
&nbsp
Multiplayer
&nbsp
Intermediate
&nbsp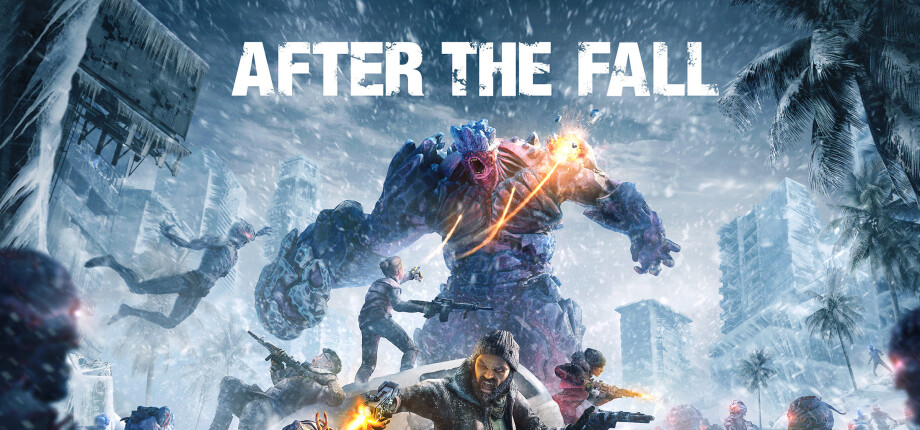 After the Fall is an action-packed VR FPS that combines intense 4-player co-op gameplay with an evolving VR world built from the ground up for VR. Back in the 1980's, civilization was ground to a halt by a new ice age threatening to drive humanity to extinction. Experiments conducted in a desperate attempt to make humans more resilient against the cold went horribly wrong, giving birth to ferocious undead, mutated and twisted by the relentless cold, called 'Snowbreed'. Venture out into the remains of an icy, post-apocalyptic LA, wield deadly weapons and 80's inspired technology with real-life movements as you develop your own combat style, and join forces with players worldwide as you go head to head with hordes and towering bosses. Game Features • Intense Co-op VR Action: Go solo or team up with friends in 4-player co-op through an apocalyptic, evolving VR world • Hell Has Frozen Over: Venture out into the ice- covered and snowbreed-infested ruins of dystopian LA to take the city's future in your hands • Not Your Average Undead: Fight huge hordes, Specials and colossal bosses • Discover Your Combat Style: Craft, upgrade and wield deadly weapons and powers with real-life movements • Go head to head: In epic fast-paced 4 vs. 4 combat.
---
Cook-Out: A Sandwich Tale
Kid Friendly
&nbsp
Beginner Vr Apps
&nbsp
Maximum 4 Players
&nbsp
Single Player
&nbsp
Multiplayer
&nbsp
Easy
&nbsp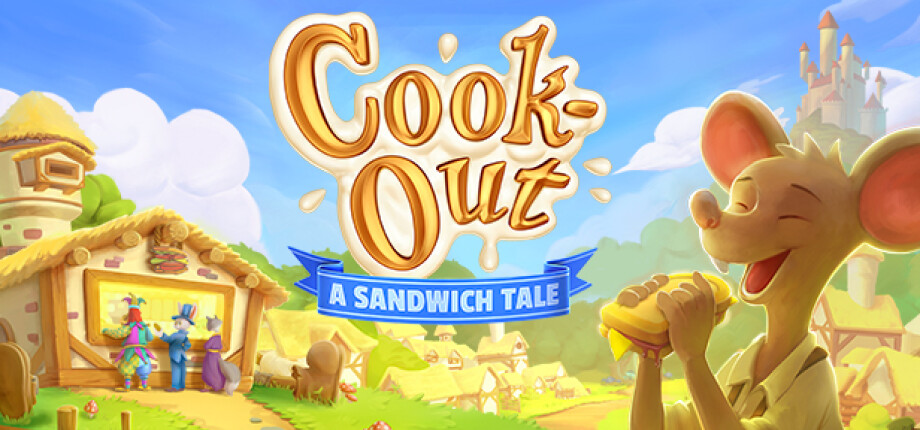 Get your aprons ready… things are about to get messy in this award-winning multiplayer VR cooking game from Resolution Games! Set within the cook's cabin of a fairytale forest, Cook-Out: A Sandwich Tale is a wacky and whimsical adventure that challenges up to four players to work together to keep the orders coming for a hungry cast of enchanted creatures in this multiplayer VR game. As players progress through increasingly hectic levels, they not only prepare meals but also need to fight off a number of nasty customers who seem absolutely set on making trouble -- like jesters who will hide parts of orders, or thieves who will keep pilfering ingredients. To add to the fun, players can also upgrade their chef's look with several excellent options with the "Make it Your Way feature" and put their skills to the test to unlock more than 40 new achievements including a new animal chef avatar. While the game is focused on cooperative play, solo players can also enjoy the experience with the help of a simulated partner, making sure there's always a team to tackle tough orders and restore the calm to this wild kitchen.
---
Music & Art
&nbsp
Beginner Vr Apps
&nbsp
Maximum 6 Players
&nbsp
Single Player
&nbsp
Multiplayer
&nbsp
Easy
&nbsp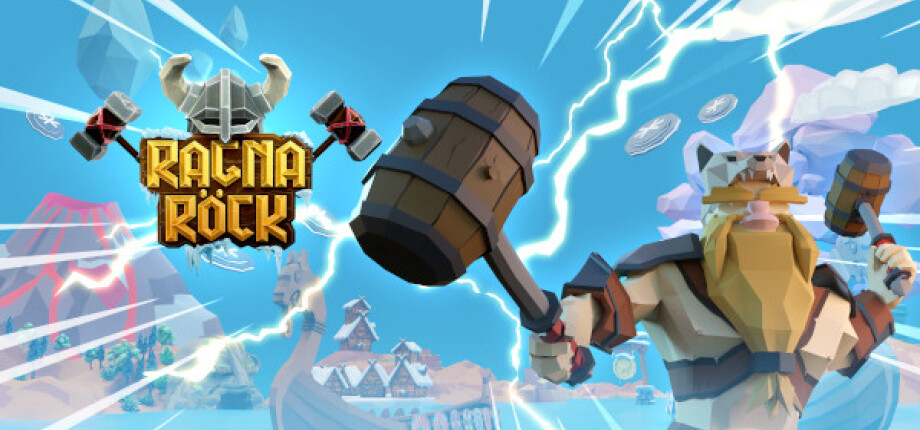 Lead your viking ship to victory in this VR rhythm game! Pound your drums to the sound of epic music, from celtic rock to viking power metal, and set sail against your rivals in multiplayer mode. Will you outrace them all and carve your name on top of the leaderboard? Ragnarock is easy to play, hard to master. To move forward, only your sense of rhythm matters. However, to win the race, you will have to train and use your skills wisely. Multiple difficulty settings will help you improve over time. The multiplayer PvP mode brings real-time competition against your friends or other people. Start a public or private game (up to 6 players) and beat them all to finish in first place! In solo, you can also race against ghost ships (representing your best score or other players from the leaderboard) to add some competition.
---
Horror
&nbsp
Shooter
&nbsp
Maximum 2 Players
&nbsp
Single Player
&nbsp
Multiplayer
&nbsp
Intermediate
&nbsp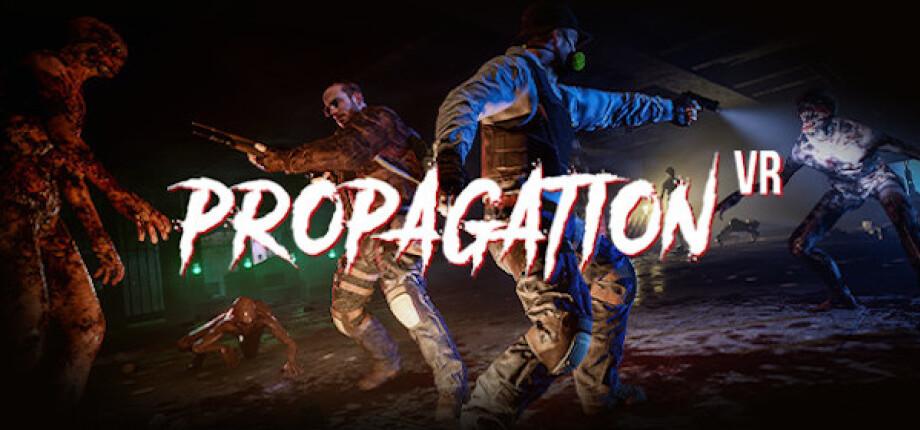 Combining survival horror and static wave shooting, Propagation VR will get your adrenaline pumping as you try to survive a zombie apocalypse. Armed only with your guns and your fists, fight off terrifying zombies and other multi-species mutants. Will you get out alive? Play Propagation VR in solo or in 2-player cooperation thanks to the Co-op mode. A mysterious virus brought on the apocalypse. Trapped in an abandoned subway station filled with monsters from your worst nightmares, you can only count on your cold blood and your skills to survive. You might get a little help... or not. Throughout this short but intense immersive experience, thrilling cinematics and a variety of enemies will keep you on your toes. Unable to move and trying to strategically manage the horrific monsters coming at you, you will truly live the horror. 17+ years
---
Puzzle
&nbsp
Single Player
&nbsp
Intermediate
&nbsp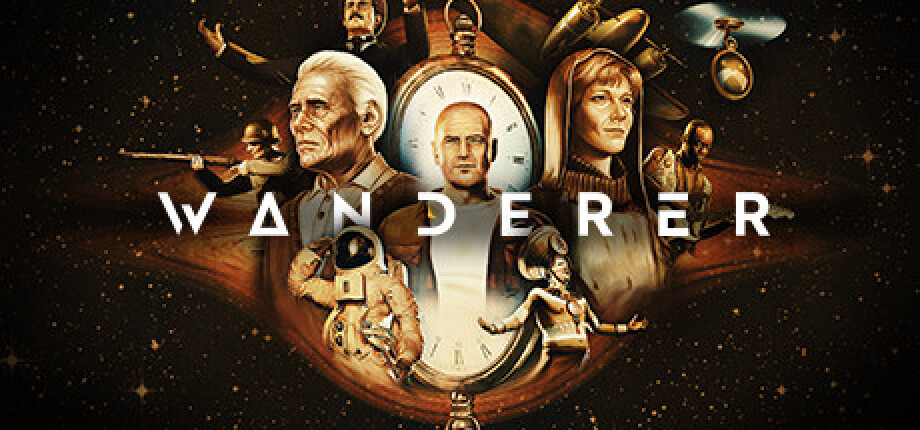 A world in ruin. Can you prevent it? You are Asher Neumann, an unwitting hero thrust into a time-bending journey to change the course of history. The search begins for your grandfather's lost apartment and the mysterious artefacts that are hidden within. With the discovery of an unusual wrist watch, you forge a friendship and unlock the power to traverse time and space. Will you have what it takes to navigate the secrets of the past and prevent the collapse of civilization? A gripping narrative with unique interactions, Wanderer takes you back through the ages to reshape humanity's fortune. Experiment alongside frenzied inventors, play to an endless crowd of hippies, defend ancient civilizations from invasion, decode covert messages in the midst of war and uncover the secrets of the space race. Built from the ground up for VR, Wanderer has a unique blend of escape room style puzzles, tactile hands on interactions and action arcade sequences to bring you the ultimate time travel adventure. Are you ready to walk in the footsteps of those who have gone before you? 13yr+
---
Shooter
&nbsp
Beginner Vr Apps
&nbsp
Maximum 6 Players
&nbsp
Single Player
&nbsp
Multiplayer
&nbsp
Easy
&nbsp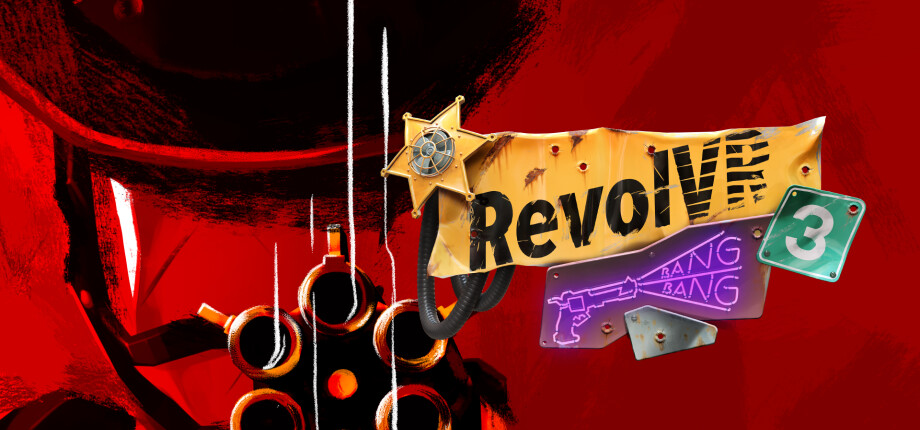 On a dusty planet with sand-blasting winds, gun-making tycoons start renting robot bodies to adventurous humans with hotshot ambitions in return for trying out their newly designed revolver handguns. Gunslingers of all sorts load into robotic bodies to take part in grand Frontier-like stand-offs and show off their skills and shooting styles. Choose one of four characters with unique revolvers and battle your way through three arenas. Jump, duck, hide behind covers and choose unusual angles to shoot from. Age 12+ years SIMPLE AND ADDICTIVE -Move very fast. Duck and dive within the tracking zone, no teleporting makes the experience comfortable. -PvP shooting action for 2-6 players. Simplified weapon handling to fulfill the needs of early-adopters. -Three levels going from simple to hard: Graveyard, Wild Forest and Zero Gravity. -Four heroes to choose from: Agent, Sheriff, Voodoo and Wuxia. Every character has his own unique weapon, reload animations and shooting style.
---
Shooter
&nbsp
Maximum 2 Players
&nbsp
Single Player
&nbsp
Multiplayer
&nbsp
Intermediate
&nbsp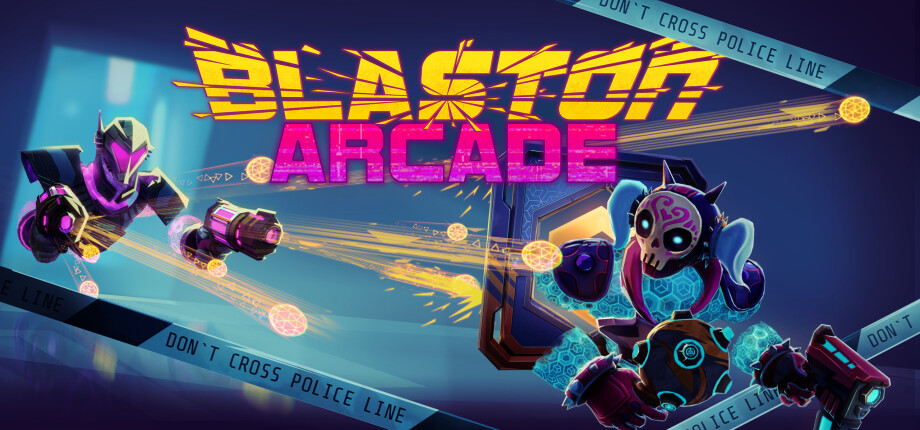 Enter the arena! Duel players and bots to rise to the top League with your loadout assembled from collected weapons. The competitive game of endless skill and depth you were looking for! In this slow motion bullet-hell, you duck, dodge and weave to evade incoming attacks while preparing your dazzling next combos in a flash of skill. You feel like Neo and leave each session with your heart racing - super fun tactical workout. ● Duel players in real-time from around the world ● Level-up to collect weapons of increasing depth ● Balance your weapons' spawn time & their role ● Learn new tricks, add them to your strategy & play style ● Play friends in private duels (single account ok)
---
Shooter
&nbsp
Horror
&nbsp
Maximum 4 Players
&nbsp
Single Player
&nbsp
Multiplayer
&nbsp
Intermediate
&nbsp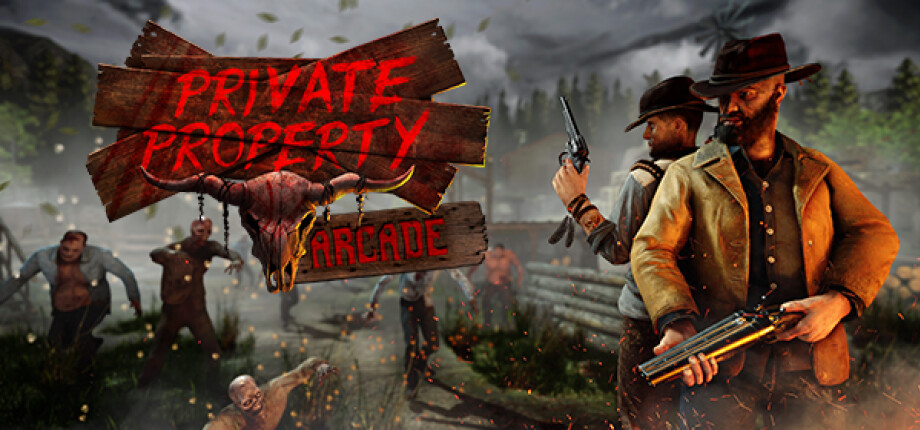 Private Property - the brand new vr zombie shooter provides endless hours of great fun! This coop multiplayer allows players to team up to jointly defend the Private Property from hordes of Zombies. Each player has access to a wide range of weapons, from revolvers to grenade launchers, to fulfill the needs of both- ambitious and beginner players. All this with unlimited ammo! Players can change game locations across farms and towns - all of them need to be saved from the danger! 14+ years
---
The Walking Dead: Saints & Sinners
Shooter
&nbsp
Action
&nbsp
Horror
&nbsp
Single Player
&nbsp
Hard
&nbsp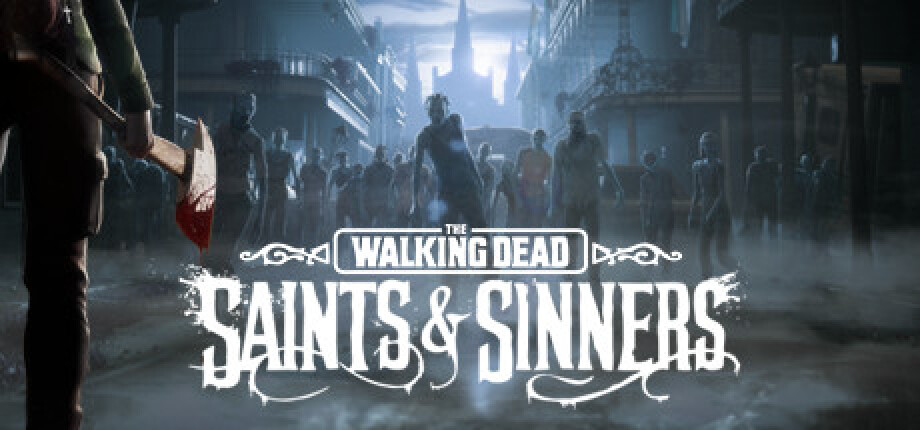 LIVE The Walking DeadSaints & Sinners is a game unlike any other in The Walking Dead universe. Every challenge you face and decision you make is driven by YOU. Fight the undead, scavenge through the flooded ruins of New Orleans, and face gut-wrenching choices for you and the other survivors. Live The Walking Dead's dark drama in your own skin. Survive YOUR Way - A new way to live survival horror. Face the undead guns blazing or learn all the ways to sneak and hide among them. Cut down both the dead and the living with an arsenal of melee, ranged and makeshift weapons, all physics-based objects you can realistically wield. Knock walker heads clear off and rip out weapons impaled in their skulls. Creep through ruined streets and creole mansions to scavenge for supplies and secrets. Scale the sides of buildings, cars, and walls to ambush enemies from above or make a quick escape. Recommend selecting 'The Trial' to get into action quicker! 18+ years
---
Action
&nbsp
Shooter
&nbsp
Single Player
&nbsp
Intermediate
&nbsp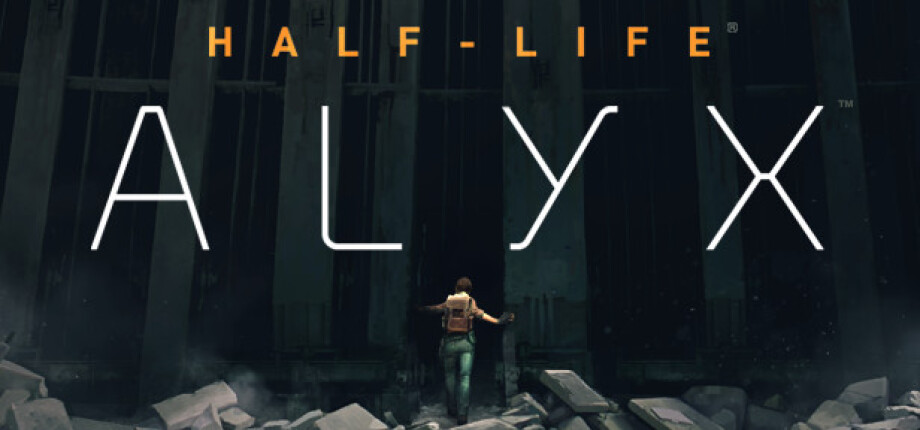 Half-Life: Alyx is Valve's VR return to the Half-Life series. It's the story of an impossible fight against a vicious alien race known as the Combine, set between the events of Half-Life and Half-Life 2. Valve's return to the Half-Life universe that started it all was built from the ground up for virtual reality. VR was built to enable the gameplay that sits at the heart of Half-Life. Immerse yourself in deep environmental interactions, puzzle solving, world exploration, and visceral combat. Highly recommended as a campaign-based VR experience. 13+ Years.
---
Total 145 Games