Search - &nbsp
Reset All
Filters - &nbsp
Reset All
Categories - &nbsp
Reset All
Difficulty - &nbsp
Reset All
---
Shooter
&nbsp
Horror
&nbsp
Maximum 2 Players
&nbsp
Single Player
&nbsp
Multiplayer
&nbsp
Intermediate
&nbsp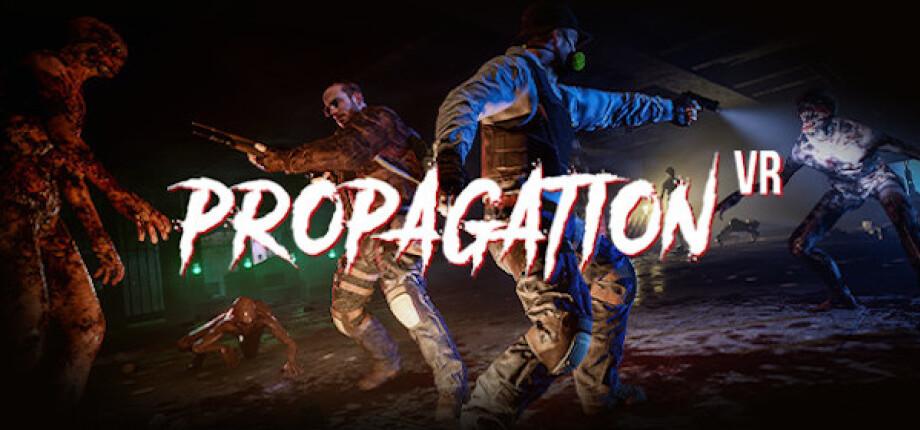 Combining survival horror and static wave shooting, Propagation VR will get your adrenaline pumping as you try to survive a zombie apocalypse. Armed only with your guns and your fists, fight off terrifying zombies and other multi-species mutants. Will you get out alive? Play Propagation VR in solo or in 2-player cooperation thanks to the Co-op mode. A mysterious virus brought on the apocalypse. Trapped in an abandoned subway station filled with monsters from your worst nightmares, you can only count on your cold blood and your skills to survive. You might get a little help... or not. Throughout this short but intense immersive experience, thrilling cinematics and a variety of enemies will keep you on your toes. Unable to move and trying to strategically manage the horrific monsters coming at you, you will truly live the horror. The realistic handling of weapons will add to the tension, as you try to think straight and manage your ammunition. Surviving Propagation VR is a challenge you will remember. USE YOUR SKILLS - Study your enemy for weaknesses, analyze the situation and overcome your fear if you want to make it till the end. - Manage your weapons wisely. You carry two weapons, each with their own qualities : -- Use the handgun on your belt if you need precision, quick reload, or a light in the dark -- Use the shotgun on your back for a powerful short-range blast - Don't forget to reload whenever you catch your breath, or you will only be left with your fists to defend yourself in close combat.
---
Shooter
&nbsp
Maximum 2 Players
&nbsp
Single Player
&nbsp
Multiplayer
&nbsp
Intermediate
&nbsp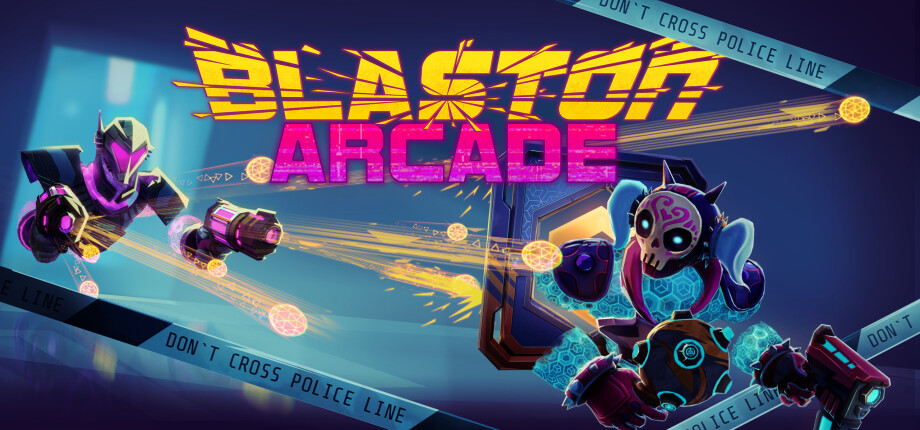 Enter the arena! Duel players and bots to rise to the top League with your loadout assembled from collected weapons. The competitive game of endless skill and depth you were looking for! In this slow motion bullet-hell, you duck, dodge and weave to evade incoming attacks while preparing your dazzling next combos in a flash of skill. You feel like Neo and leave each session with your heart racing - super fun tactical workout. ● Duel players in real-time from around the world ● Level-up to collect weapons of increasing depth ● Balance your weapons' spawn time & their role ● Learn new tricks, add them to your strategy & play style ● Play friends in private duels (single account ok)
---
Shooter
&nbsp
Action
&nbsp
Seated
&nbsp
Maximum 12 Players
&nbsp
Single Player
&nbsp
Multiplayer
&nbsp
Intermediate
&nbsp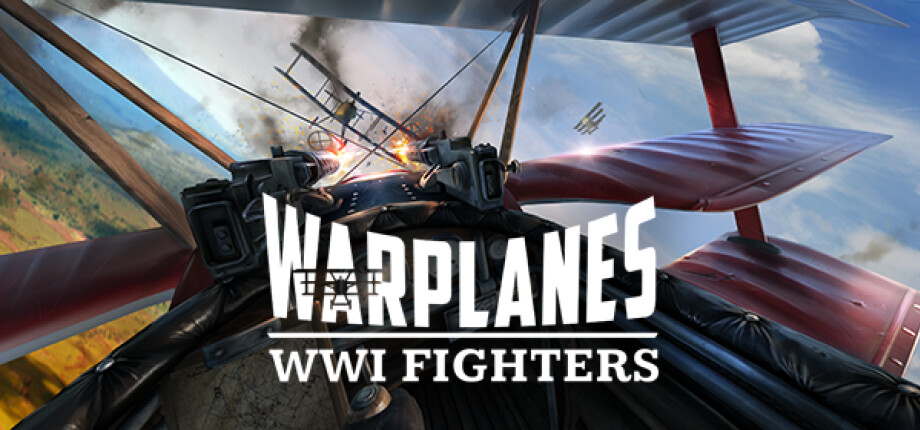 Become a pilot! Immerse in WW1 aerial combat like never before in a captivating VR experience. Be a pilot during the Great War in Warplanes: WW1 Fighters. No matter whether you prefer arcade games or flight simulators – a variety of options will let you adjust the game to your preferences. EXPERIENCE WW1 IN VR! ● Amazing performance and realistic graphics. ● Fully customizable flight models – from arcade to simulation based on aerodynamics. ● Additional options affecting gameplay – enabling manual takeoffs and landing, aggressive AI, disabling of HUD and more. ● Quick play and two campaigns with hundreds of missions set in diverse locations, seasons and time of day. ● Intuitive and immersive controls designed especially for VR. ● 18 playable planes – from light scout planes to heavy bombers. ● Single-player and multiplayer battles in Deathmatch, Team Deathmatch and Last Man Standing. Invite your friends to Co-op missions (up to 8 players). 14+ years
---
Shooter
&nbsp
Horror
&nbsp
Maximum 4 Players
&nbsp
Single Player
&nbsp
Multiplayer
&nbsp
Intermediate
&nbsp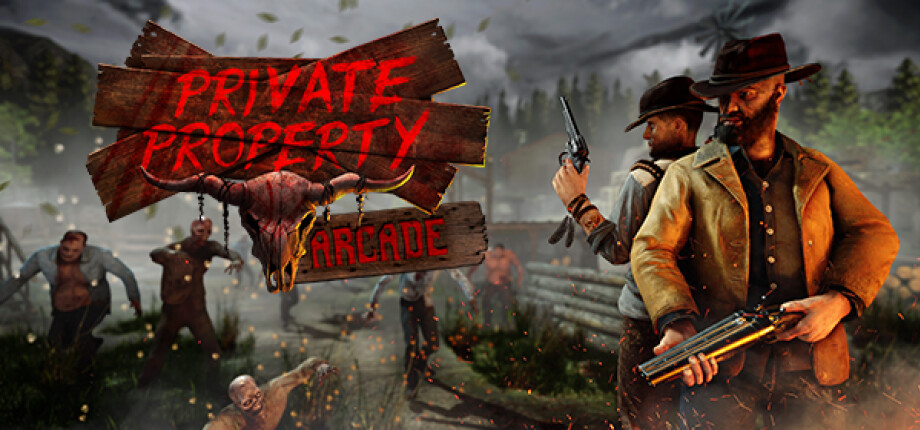 Private Property - the brand new vr zombie shooter provides endless hours of great fun! This best coop multiplayer allows players to team up to jointly defend the Private Property from hordes of Zombies. Each player has access to a wide range of weapons. From revolvers to grenade launchers-to fulfill the needs of both- ambitious and early-adopters. All this with unlimited ammo! Players can change game locations across; farms, towns and railroad stations-all of them need to be saved from the danger! Sounds scary? 14+ years
---
Action
&nbsp
Shooter
&nbsp
Single Player
&nbsp
Intermediate
&nbsp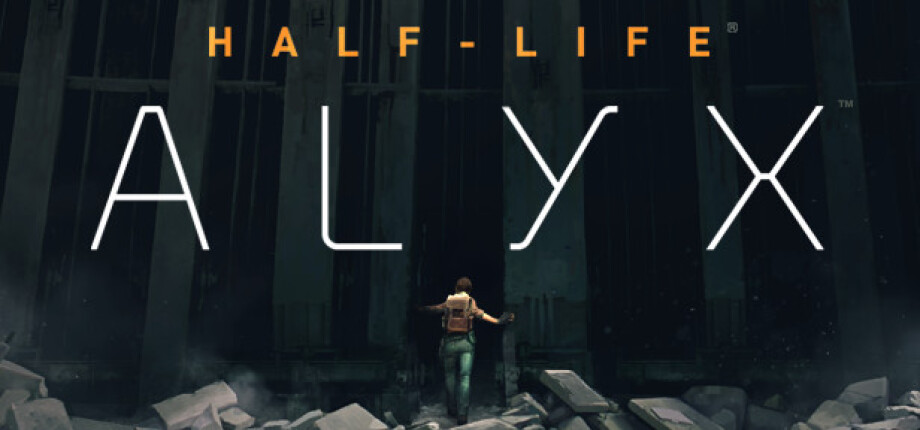 Half-Life: Alyx is Valve's VR return to the Half-Life series. It's the story of an impossible fight against a vicious alien race known as the Combine, set between the events of Half-Life and Half-Life 2. Valve's return to the Half-Life universe that started it all was built from the ground up for virtual reality. VR was built to enable the gameplay that sits at the heart of Half-Life. Immerse yourself in deep environmental interactions, puzzle solving, world exploration, and visceral combat. Highly recommended as a campaign-based VR experience. 13+ Years.
---
Action
&nbsp
Maximum 1 Players
&nbsp
Single Player
&nbsp
Intermediate
&nbsp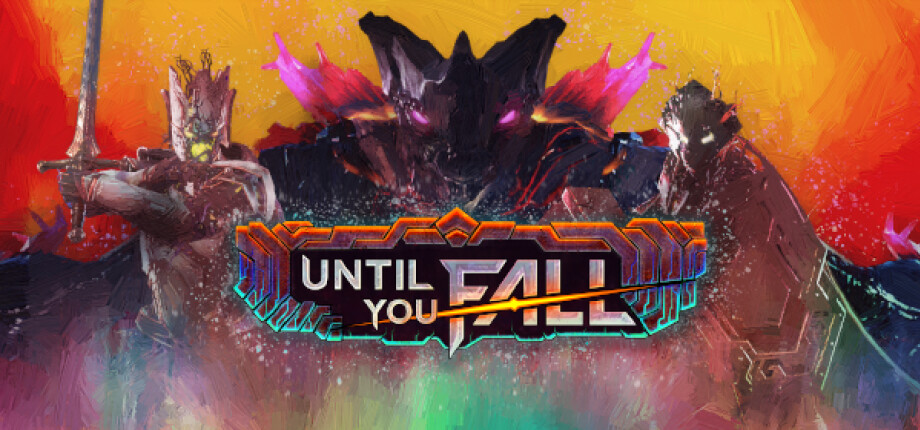 Fight. Fall. Rise again. Prepare for the fight of your life. Move your arms and body to the synthwave soundtrack as you attack, block, cast spells and dodge your way deeper into the heart of a neon fantasy world filled with magic-infused monsters. Equip yourself with a variety of gameplay-altering weapons as you continue to gain strength and strike down the monstrosities that lurk within Rokar. Rokar has fallen. Once a civilization fueled by a magical power called Aether, the Rokari have been destroyed by a Calamity of unknown origins. Now, monsters and twisted spirits wander these crystallized ruins.As the last remaining Rune Knight, you alone can fight back these horrors. With the help of a mysterious Runesmith, you will forge the weapons needed to complete your campaign. Are you the Champion that Rokar needs? Features -Intense physical gameplay - stay active to stay alive. -Driving synthwave soundtrack keeps you moving. -Encounter a cadre of corrupted monstrosities, each requiring different strategies to defeat. -Fight through a variety of gorgeous, neon-tinged locales. -Equip and empower a selection of unique weapons to choose how you do battle. -Each run features randomized rewards, powerups, enemy configurations, and rooms - no two runs are quite the same. -Customizable comfort options to help you move and battle comfortably in VR.
---
Sam & Dan: Floaty Flatmates
Puzzle
&nbsp
Maximum 2 Players
&nbsp
Multiplayer
&nbsp
Intermediate
&nbsp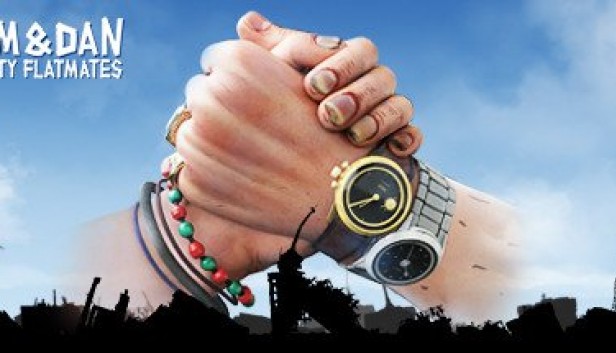 Sam & Dan: Floaty Flatmates is a co-op VR game where communication and teamwork is key. You are playing as Sam or Dan, one of the two survivors trapped in your apartment because of a major world flood. Your buddy is trapped in a different building across the street, work together to get supplies to build a bridge towards a boat. Find tools to make communication easier, like a tin can, that can be used as a can phone. Also avoid falling in the water, there's a big shark! Co-op mode (2 Player) is the main mode of the game. You start in the middle of the apocalyptic storm. You start with nothing, search for weapons and tools in order to build the bridge and make a new apocalypse buddy! A completed game can take up to an hour to finish. When you've reached the end there is still time for some Easter egg hunting. Versus mode is a competitive mode (2 players), quickly build a bridge before your enemy does, so you can reach the bow and start firing arrows into his face. Rounds are quick, practice your aim.
---
Shooter
&nbsp
Maximum 1 Players
&nbsp
Single Player
&nbsp
Multiplayer
&nbsp
Intermediate
&nbsp
Crisis VRigade 2 is a Fast-Paced Virtual Reality Action Shooter that lets players take on the role of a SWAT trooper. Duty calls again! Crisis VRigade 2 takes up the baton of the first chapter and takes it to the next level: more action, more shootouts, more weapons, more difficulty, more blood, more everything! 16+ years
---
Seated
&nbsp
Experiences
&nbsp
Educational
&nbsp
Single Player
&nbsp
Intermediate
&nbsp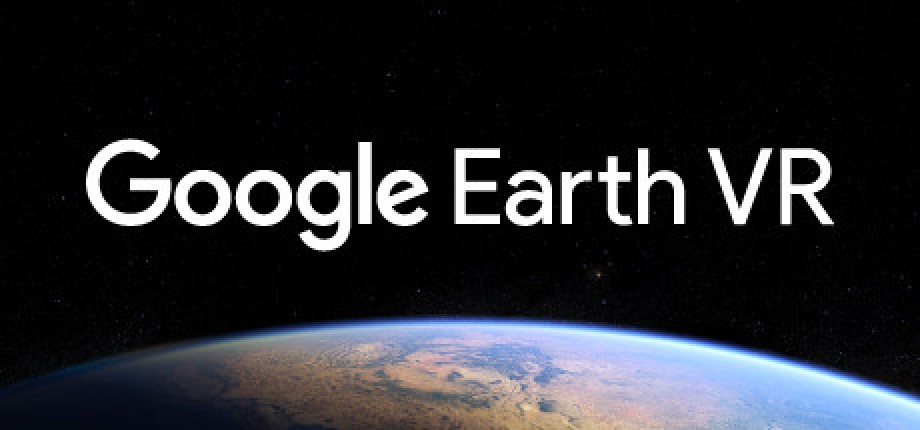 Google Earth VR lets you explore the world from totally new perspectives in virtual reality. Stroll the streets of Tokyo, soar over the Grand Canyon, or walk around the Eiffel Tower or even visit your own home as you have never seen it! 10+ y.o.
---
Shooter
&nbsp
Horror
&nbsp
Single Player
&nbsp
Multiplayer
&nbsp
Intermediate
&nbsp
Step in the midst of a zombie apocalypse as if you were really there, freely move around and explore a post-apocalyptic world, and handle motion-controlled weapons with real-life movements - putting the undead back to rest is more thrilling and satisfying than ever before. The cult VR classic that keep delivering! 17+ y.o.
---
Total 53 Games